They Were Gone Too Soon
While some of these animated gems seem to have been given new life, including icons such as Invader Zim, Teen Titans, Star Wars: The Clone Wars and Young Justice, we're still waiting on some of these greats to get their second wind. Some may be more doubtful than others, but we can still hold out hope!
#5: "Clone High" (2002-03)
It was a high school secretly run by the government, and its students were the clones of JFK, Gandhi, Cleopatra, Joan of Arc and Abe Lincoln. Not to mention, the principal was also a mad scientist named "Cinnamon." Suffice it to say, "Clone High" did lotsa things right in its one season on the air, which included casting the acting talents of Will Forte and Nicole Sullivan. Unfortunately, it didn't catch on with audiences like it did with critics, and it was quietly given the boot.
#4: "Invader Zim" (2001-02, 2006)
Like "Clone High," "Invader Zim" was also a hit with critics, but kids and tweens at the time weren't feeling it. That doesn't mean the show, which featured a diminutive alien aggressor trying – and failing miserably – to take over Earth, wasn't good; in fact, it was great – it even won an Emmy. Creatively drawn and with imaginative writing, "Zim" had a host of fun characters and interesting plots that just didn't translate into ratings. It did, however, translate into post-cancellation cult popularity.
#3: "Batman Beyond" (1999-2001)
It's an admittedly darker take on the animated Batman franchise, with an aging and embittered Bruce Wayne taking a backseat to his younger counterpart. But with its sharp animation and clever storylines, it had teeth. It was an innovative spin on an already established series, and it could have worked. Unfortunately, it didn't, and despite its award wins, "Batman Beyond" ran for only three seasons before being dropped by the network.
#2: "Gargoyles" (1994-97)
It was a gothic gem that didn't get to shine for all that long. "Gargoyles" was delightfully dark and occasionally comical, and for the show's fans, it was just an all-around cool cartoon. It skewed a little bit older in terms of themes, but it also generated a die-hard fan base that still exists today. Too bad that wasn't enough to keep the show afloat after three drama-filled seasons.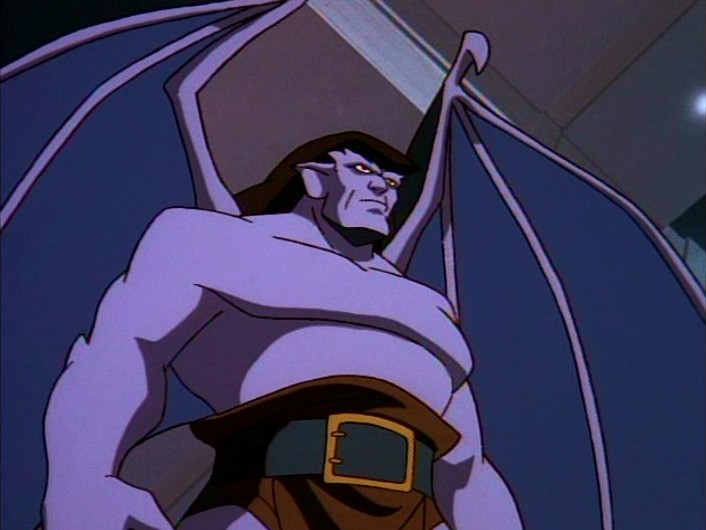 #1: "Family Guy" (1999-2003, 2005-)
The show, centered on an American family in Rhode Island, was initially introduced after the Super Bowl to decent ratings. Then it was bounced around to different days and different times, leading "Family Guy" to struggle to find its footing. It was promptly cancelled. But re-run success and impressive DVD sales made Fox execs soon recognize the error of their ways, and that's when they brought Peter, Lois, Chris, Meg, Stewie, Brian and the rest of Quahog back from the dead.
Be sure to check out the video below to see our picks for the Top 10 TV Shows Cancelled Over Controversy.