We Need More Wumpa Madness!
It's fair to say that the N Sane Trilogy managed to remind players why we all fell in love with Crash Bandicoot in the first place. The remastered versions of the original Crash Bandicoot game, Cortex Strikes Back and Warped were so beautifully rendered that it breathed new life into our favorite bazooka wielding furball, so much so we are more than eager to see the trend continue.
While we're hyped about the rumoured remastering of the original Spyro the Dragon trilogy, we still think that these three Crash games should be taken into consideration for getting the same treatment!
#3: Tag Team Racing
Crash has had no shortage of racing games over the years, but none have managed to capture the fun and ridiculousness of the series quite like this outing. The courses and platforming sections would admittedly need a lot of fine-tuning, but having the option to merge with other racers to create a brand new vehicle is such a nifty mechanic that fans would easily get a kick out of it. Oh, and make sure you bring back Nolan North to play N-Gin!
#2: The Wrath of Cortex
What the N Sane Trilogy accomplished with some of Crash's most iconic levels was breath-taking, and we feel that the same could apply to the Bandicoot's first ever venture on the PS2. The flying levels, the crazy boss battles, we can only imagine what they would all look with up to date graphics. Maybe they'd manage to bring Mark Hamill back to reprise his role as the Fire Elemental as well?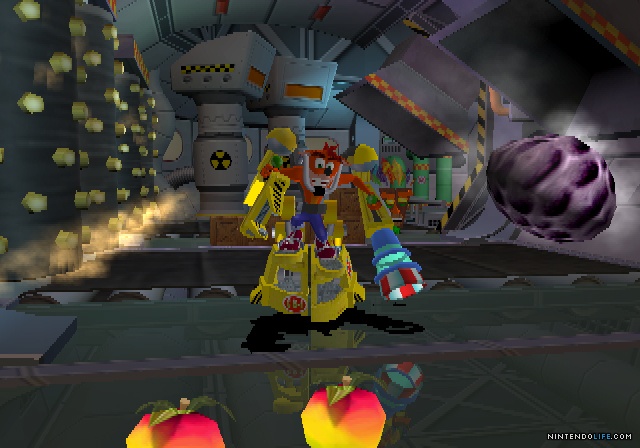 #1: Crash Bash
This party game was gold, and has the potential to be a winner unlike any other in Crash's arsenal. By far the franchise's biggest departure, the variety of mini-games as well as the various challenges is practically begging to be given a fresh coat of paint. We're not sure how Crash-Pogo or the Polar Bear Death Matches would look on the PS4, but you can bet we're all eager to find out!
Be sure to check out the video below to see our picks for the Top 10 Crash Bandicoot Levels.