Top 10 Neil Young Songs
Script written by Aaron Cameron. He's been called the Godfather of Grunge. For this list, we've chosen our entries based on a combination of the artist's fan favorites and their most commercially successful songs. We're also considering songs from other projects, such as Crosby, Stills, Nash & Young and Buffalo Springfield. Welcome to WatchMojo.com, and today we're counting down our picks for the top 10 Neil Young songs. Special thanks to our users YoniIsrael, Nicholas Magnussen, Jack Morris, Charleskovach and Bora O"Reilly for submitting the idea on our Suggest Page at WatchMojo.com/suggest
COMMUNITY
VIDEO SCRIPT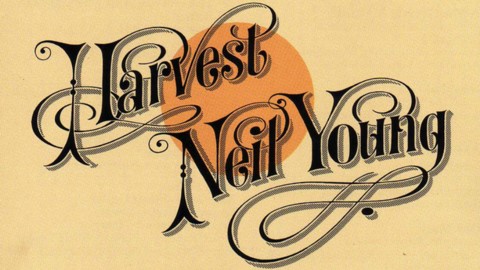 Top 10 Neil Young Songs
Script written by Aaron Cameron.
He's been called the Godfather of Grunge. Welcome to WatchMojo.com, and today we're counting down our picks for the top 10 Neil Young songs.
For this list, we've chosen our entries based on a combination of the artist's fan favorites and their most commercially successful songs. We're also considering songs from other projects, such as Crosby, Stills, Nash & Young and Buffalo Springfield.
#10: "Southern Man"
After the Gold Rush (1970)
There have always been two very distinct sides to Neil Young and this song is a perfect example. Smacked in the middle of an otherwise laidback and mellow acoustic set, this hard rocking jam-fest let Neil stand out from his singer-songwriter peers. This song, as well as "Alabama" from the Harvest album, also made Young a friendly enemy of sorts with southern rockers Lynyrd Skynyrd, who even name-checked him in their signature song "Sweet Home Alabama". You don't get that with James Taylor.
#9: "The Needle and the Damage Done"
Harvest (1972)
Although known to enjoy a beer, a bit of pot, or to otherwise indulge himself, Young also bore witness to many musical friends destroying themselves with drug use. Released in February of '72, this tune was written about Crazy Horse guitarist and heroin user Danny Whitten. Young was forced to fire Whitten from his touring band later that year as he was unable to properly perform. Recorded live, the folk rock tune has been covered multiple times and is often referenced in pop culture. Unfortunately, Whitten died the night of his dismissal from a mixture of alcohol and Valium at the age of 29.
#8: "Like a Hurricane"
American Stars 'n Bars (1977)
Backed by his trusty Crazy Horse, Neil couldn't quite get the song to gel properly until co-guitarist Poncho Sampedro laid down his Les Paul in favor of a Univox organ. Producers scrambled to get the recording equipment on – catching the song already in progress – and several minutes later, a classic was born. Known for its multiple epic length guitar solos, "Like a Hurricane" was also re-recorded on pump-organ for Young's appearance on MTV "Unplugged."
#7: "Helpless" by Crosby, Stills, Nash & Young
Déjà Vu (1970)
Written by Young and recorded during a stint with CSNY, the lyrics of "Helpless" call back to his childhood in small-town Ontario. The Young family moved to the sleepy community when Neil was four. When recording the track with the supergroup, Young felt that the song was being played too quickly and pushed the recording session to 4AM. With everyone too tired to play any faster, the singer finally got the sound he was looking for: a folk rocker that's one of the album's highlights and a live staple.
#6: "Old Man"
Harvest (1972)
Though this acoustic number's title might've made you and Neil Young's father, sports writer and novelist Scott Young, think it was about him, "Old Man" is actually about someone else. When Neil bought his Broken Arrow Ranch for the princely sum of $350,000, the ranch's caretaker Louis Avila was confused about how the 25-year-old could afford it. Neil told him he was just lucky. Real lucky. Young was luckier still when the song's parent album, Harvest - recorded on the property - hit number #1 on the Billboard album chart.
#5: "Rockin' in the Free World"
Freedom (1989)
The '80s were an interesting time for Young as he jumped from genre to genre for most of the decade, including experimenting with electronic music and synths, downhome country, old school rock and roll, and the blues. So when he capped the decade with Freedom, and this straight up hard rocker, it was seen as a return to form and was his most successful period since Rust Never Sleeps. With its mix of anti-establishment politics, social commentary, and frantic guitar lines, this is classic Neil and classic rock.
#4: "Cinnamon Girl"
Everybody Knows This Is Nowhere (1969)
A hard-charging riff rocker from Young's first album with his backing band Crazy Horse, the song topped out at only #55 on the Billboard Hot 100 but has yet to drop off the radio waves. Like several other songs from Everybody Knows This Is Nowhere, "Cinnamon Girl" was written while Neil was bedridden with a 103-degree fever. The album also marked the debut of his main guitar, 'Old Black', on which he played "Cinnamon Girl"s iconic one note guitar solo.
#3: "Hey Hey, My My (Into the Black)"
Rust Never Sleeps (1979)
While Young also recorded an acoustic take which opens the parent album, it's the electric version and its bat-crazy guitar solos that grab our attention. Written at a time when traditional rock was slipping and punk was gaining serious ground, the song granted Neil a stay of execution and a level of street credibility among his younger peers. This appreciation eventually earned him the title "The Godfather of Grunge" and even led to this song being quoted in Kurt Cobain's suicide note.
#2: "Heart of Gold"
Harvest (1972)
Unable to play electric guitar due a back injury, Neil made the best of being mellow and enlisted Linda Ronstadt, James Taylor and a host of country music session players to record this track and its parent album. "Heart of Gold" became his only #1 hit on the Billboard Hot 100, and his first big brush with fame, but Young would later say this song put him in the middle of the road and led to his following experimental albums. Regardless, the song has endured as a fan favorite, although Young wouldn't quite cover the same ground again until he released the spiritual sequel to Harvest - Harvest Moon - in 1992.
Before we unveil our top pick, here are a few honorable mentions.
- "Mr. Soul" by Buffalo Springfield
Buffalo Springfield Again (1967)
- "Ohio" by Crosby, Stills, Nash & Young
So Far (1974)
- "Cowgirl in the Sand"
Everybody Knows This Is Nowhere (1969)
- "Down by the River"
Everybody Knows This Is Nowhere (1969)
- "Powderfinger"
Rust Never Sleeps (1979)
- "Cortez the Killer"
Zuma (1975)
#1: "After the Gold Rush"
After the Gold Rush (1970)
Like much of its parent album, this song was written as a soundtrack to an unmade film, also of the same title. Young was inspired by a script penned by friend and neighbor Dean Stockwell, an actor best known for his role as Al on "Quantum Leap." But as for what the song is about, even Neil doesn't know. What we do know is the song, and album, established Young as a songwriting force to be reckoned with. With its dreamy lyrics and the use of just two instruments other than Young's voice, "After the Gold Rush" is Neil Young at his folk rocky best.
Do you agree with our list? What's your favorite Neil Young song? For more free-world rocking Top 10s published daily, be sure to subscribe to WatchMojo.com.