Top 10 FBIs Most Notorious Wanted Fugitives

Written Craig Butler Everyone wants to be wanted - unless the one wanting them is the FBI. Welcome to WatchMojo.com, and today we're counting down the Top 10 FBI's Most Notorious Wanted Fugitives. For this list, we're considering infamous criminals who were officially on the FBI's 10 Most Wanted Fugitives list and not those criminals who may have been wanted by the FBI but were not included on the list. Thanks to our use cwbutler2 for suggesting the idea on our suggest tool over at http://watchmojo.com/my/suggest.php?ad
COMMUNITY
VIDEO SCRIPT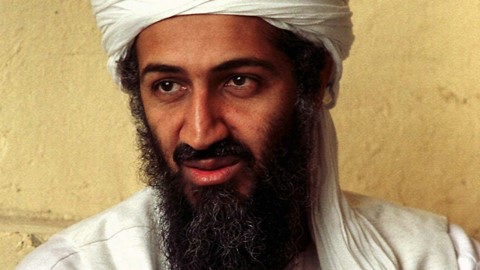 Top 10 FBIs Most Notorious Wanted Fugitives
Written by Craig Butler
Top 10 FBIs Most Notorious Wanted Fugitives
Everyone wants to be wanted - unless the one wanting them is the FBI. Welcome to WatchMojo.com, and today we're counting down the Top 10 FBI's Most Notorious Wanted Fugitives.
For this list, we're considering infamous criminals who were officially on the FBI's 10 Most Wanted Fugitives list and not those criminals who may have been wanted by the FBI but were not included on the list.
#10: Eric Rudolph
Years Wanted: 5 (1998-2003)
One woman was killed and more than 100 people injured when a bomb exploded at the Olympic Park in Atlanta in 1996. This was the work of Eric Rudolph, who later bombed a lesbian bar and two abortion clinics, killing another innocent person. Associated with a white supremacist religious sect, Rudolph held strong anti-gay, anti-abortion and anti-socialism beliefs which influenced his actions. Rudolph pled guilty to his charges to avoid the death sentence.
#9: Leslie Ibsen Rogge
Years Wanted: 6 (1990-1996)
It's thanks to technological advances that Leslie Ibsen Rogge is on this list. A career bank robber, Rogge stole some $2 million from more than two dozen banks. But Rogge's claim to fame is that he is considered the first person on the FBI's Most Wanted list to be apprehended thanks to the internet. A person in Guatemala alerted the local police after seeing Rogge's photo on the FBI website; that one little picture earned Rogge 65 years in the slammer.
#8: Ruth Eisemann-Schier
Years Wanted: Less than 1 (1968-69)
In 1968, the first woman was added to the FBI's Most Wanted list. Ruth Eisemann-Schier, along with partner Gary Stephen Krist, kidnapped heiress Barbara Jane Mackle. While awaiting the ransom money, they buried Mackle in a fiberglass box – which fortunately contained an air pump. Mackle was rescued after three days, and Eisemann-Schier was apprehended a little over two months later. After serving part of her sentence, she was deported to her native Honduras.
#7: Leonard Peltier
Years Wanted: Less than 1 (1975-76)
One of the most controversial figures ever on the Most Wanted list, Native American Activist Leonard Peltier was convicted of killing two FBI agents during a confrontation at Pine Ridge Indian Reservation. Amnesty International and numerous other groups have protested this conviction, with many maintaining that Peltier did not receive a fair trial; supporters believe that someone other than Peltier committed the murders. The FBI, however, stands solidly behind the conviction.
#6: Thomas James Holden
Years Wanted: 1 (1950-51)
It's a dubious distinction, but the very first person to be placed on the FBI's official 10 Most Wanted List is Thomas James Holden. Holden was a notorious bank robber who went on a crime spree in the Midwest in the 1920s and 30s and served considerable time in jail. Shortly after his release in the late 1940s, Holden killed his wife and her two brothers. He fled – and when the FBI began its fugitives list, was promptly put at the top, leading to his subsequent capture.
#5: Víctor Manuel Gerena
Years Wanted: 30+ (1984)
The longest amount of time spent on the Most Wanted list? Thirty years and counting, thanks to the elusive Victor Manuel Gerena. Since 1984, Gerena has been wanted in connection with the robbery of a Wells Fargo depot in which he and his accomplices got away with $7 million. At the time, this was the biggest cash robbery in the nation's history. While many of his co-conspirators have been captured, Gerena remains at large and is thought to be living in Cuba.
#4: James "Whitey" Bulger
Years Wanted: 12 (1999-2011)
Racketeering, extortion, money laundering, weapons charges and 11 counts of murder – these were among the 31 charges of which Irish mob boss James "Whitey" Bulger was convicted after his 2011 arrest. He also held the distinction of being the oldest person added to this list: 69 years of age – that is, until 77-year-old William Bradford Bishop, Jr. was added in April of 2014. Bulger would have been a "most wanted" criminal years earlier – but because he acted as an FBI informant on other mobs, they kept him off the list for decades.
#3: Theodore "Ted" Bundy
Years Wanted: Less than 1 (1977)
One of the nation's most notorious serial killers, Ted Bundy murdered at least 30 women between 1974 and 1978. He managed to escape from jail twice during that period, once by losing over 30 pounds so that he could fit through a small hole in his cell. Bundy brutally beat his victims; his last was a 12-year-old girl whose body was hidden in a pigsty for a year. The murderer was executed by electric chair in 1989.
#2: Osama bin Laden
Years Wanted: 12 (1999-2011)
Although most infamous for masterminding the 9/11 attacks in 2001, Osama bin Laden actually made the FBI's list earlier, in 1999; he was placed there due to his role in the 1998 bombings of U.S. Embassies in Kenya and Tanzania. With the blood of thousands of American citizens on his hands, bin Laden was wanted by many organizations other than the FBI; his death at the hands of a U.S. special forces military unit in 2011 effectively removed him from the list.
Before we reveal our top pick, here are a few dishonorable mentions:
Angela Davis
Years Wanted: Less than 1 (1970)
Donald Eugene Webb
Years Wanted: 26 (1981-2007)
James Charles Kopp
Years Wanted: 2(1999-2001)
Warren Jeffs
Years Wanted: Less than 1 (2006)
#1: James Earl Ray
Years Wanted: Less than 1 (1968, 1977)
Convicted for the assassination of Dr. Martin Luther King Jr., in 1968, James Earl Ray was already a criminal and escaped convict at the time of the shooting of the minister. Although Ray confessed to the crime and pled guilty, he recanted that confession three days later. After appearing on the FBI's Most Wanted Fugitives that year, he found himself on the list in 1977 following a prison escape with six other inmates. They were returned three days later. He died in prison in 1998. However, debate over whether Ray acted alone, was part of a group effort or was the victim of a conspiracy continues to this day.
Agree with our choices? Which other of the FBI's most notorious fugitives deserve to be on this list? For more enthralling top 10s published daily, be sure to subscribe to WatchMojo.com.