Top 10 Live Rock Albums

Script written by Aaron Cameron. If you never got to see your favorite band in concert, then these may be the next best thing. For this list, we will only be looking at standout live musical albums that work in their own right rather than just serving as a soundtrack to a live film. We're excluding those that are more famous as concert performances captured for video or DVD. Welcome to WatchMojo.com, and today we're counting down our picks for the top 10 live rock albums. Special thanks to our users Jack Morris, JoeBoxers, BootmanBill, Al Bebak, Paola Garcia, Trevor Bokern and Peter Jarvis for submitting the idea on our Suggest Page at WatchMojo.com/suggest
COMMUNITY
VIDEO SCRIPT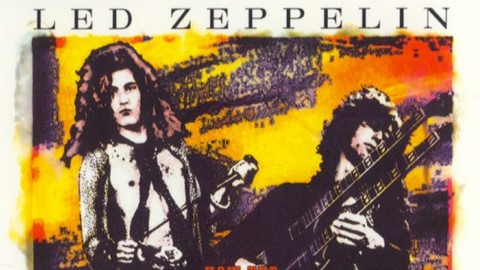 Top 10 Live Rock Albums
Script written by Aaron Cameron.
If you never got to see your favorite band in concert, then these may be the next best thing. Welcome to WatchMojo.com, and today we're counting down our picks for the top 10 live rock albums.
For this list, we'll only be looking at standout live musical albums that work in their own right rather than just serving as a soundtrack to a live film. We're excluding those that are more famous as concert performances captured for video or DVD.
#10: "At Fillmore East" (1971)
The Allman Brothers Band
Despite being viewed as an average set of nights by the band, this live album is considered by many to be the group's finest hour. Following two albums and 300 live dates in 1970, the Allmans wanted to give the people at home a taste of what they were all about. Although released as a double LP, At Fillmore East contains a mere seven songs, including a 23-minute take of "Whipping Post." It was a quick seller, unlike their slow-burning studio outings, and topped out at #13 on the Billboard Top Pop Albums chart.
#9: "Frampton Comes Alive!" (1976)
Peter Frampton
While Peter Frampton's studio offerings held steady sales figures, he was far from a household name in the mid-'70s. All of that changed when this monster was let loose, selling 50,000 copies on day one. To date, it has sold over 11 million copies. Described by his label bosses as "outrageously better" live, Frampton had additional shows recorded and expanded the album into a double one after the music was deemed too damn good for a single disc. Frampton Comes Alive! spent 10 weeks on top of the albums charts and was still charting over a year later, spawning three top 20 hits.
#8: "Alive!" (1975)
KISS
You wanted the best? You got KISS. Although absolutely huge live, the band's album sales never really reflected it. This, fans explained, was because the albums didn't reflect the band as a live entity. It seems the KISS army was right as Alive provided both the band and their record label with their first top 10 album, putting them very much on the map. Although it was also rife with accusations of post-show studio tinkering, Gene Simmons has denied these claims by stating the band's budget would not have allowed it.
#7: "How the West Was Won" (2003)
Led Zeppelin
Although the band's concert film "The Song Remains the Same" is hugely popular too, this triple live record is all killer, no filler. Recorded over a pair dates in California in 1972, "How the West Was Won" debuted at #1 on the Billboard 200 thirty-one years after the band left the stage. Uncovered, dusted off, and re-mastered by guitarist Jimmy Page, the set showcases Led Zep at their peak and has been widely cited as one of the best live albums ever.
#6: "MTV Unplugged in New York" (1994)
Nirvana
Released following Kurt Cobain's suicide, the performance captured on this album seems in retrospect almost like a farewell tribute to the front man. Packed with Nirvana hits, the band's set-list also included a number of covers about death or mental health, including David Bowie's "The Man Who Sold the World" and songs by the Meat Puppets, who also joined the Seattle trio. Touring guitarist and future Foo Fighter Pat Smear also appeared unplugged and was later featured on the Foo Fighters' live acoustic disc, Skin and Bones.
#5: "Live Rust" (1979)
Neil Young & Crazy Horse
Light-years away from Neil Young's previous live offering Time Fades Away; Live Rust was gold-certified in 1980 and topped out at #15 on the Billboard Pop Albums chart. In a move only Young could make, the album is made of a collection of U.S. shows he put on while touring in support of Rust Never Sleeps, which was, ironically, another album that was mostly recorded live. Backed by Crazy Horse, this set is rough, rocking, and ragged - which is just as it should be.
#4: "'Get Yer Ya-Ya's Out!' The Rolling Stones in Concert" (1970)
The Rolling Stones
Released partly in response to a widely distributed bootleg Live'r Than You'll Ever Be, this set became the first live LP to hit #1 on the UK charts. It also topped out at #6 in the United States. Recorded during their 1969 return to live performances, the majority of the album's tracks come from the band's two-night stand at Madison Square Garden. Notable as the first Stones album to feature co-guitarist Mick Taylor in full, the tour during which 'Get Yer Ya-Ya's Out!'' was recorded also saw the likes of B.B. King, Chuck Berry, and Ike and Tina Turner as opening acts.
#3: "Cheap Trick at Budokan" (1978)
Cheap Trick
And now the very definition of "Big in Japan." Mildly successful in the U.S. and the go-to opening act for many bigger names, Cheap Trick was inexplicably popular in Japan - despite having never toured the country. When the band finally did arrive in the Land of the Rising Sun, they were greeted with a Beatlemania-like reception. Intended as a Japanese-only release, the live album Cheap Trick at Budokan gained serious ground in North America as an import. When officially released, it sold more than 3 million units, hit #4 on the U.S. charts and struck #1 on the Canadian charts.
#2: "At Folsom Prison" (1968)
Johnny Cash
Was he rock? No. Was he a rock star? Oh yes. Johnny Cash had wanted to perform at a prison ever since releasing "Folsom Prison Blues" in 1955, but the idea wouldn't be green lit until a change of record label staff in 1967. Clean and with drugs flushed from his system, The Man in Black knew his audience and delivered a set loaded with songs dealing with prison, murder, hard crimes and tough times. The album was a country #1 and crossover top 15 hit, reigniting Cash's career and eventually selling 3 million copies.
Before we unveil our top pick, here are a few honorable mentions:
- "Under a Blood Red Sky" (1983)
U2
- "Live at the Apollo" (1963)
James Brown and the Famous Flames
- "The Concert in Central Park" (1982)
Simon & Garfunkel
- "Eagles Live" (1980)
Eagles
- "Live in Australia with the Melbourne Symphony Orchestra" (1987)
Elton John
- "Made in Japan" (1972)
Deep Purple
#1: "Live at Leeds" (1970)
The Who
Loud, raucous, and hard-charging, this is the live album by which all live albums are - or should be - judged. After Pete Townshend ordered several tapes of recordings of live shows they had done in the U.S. in the late 1960s, The Who took to the campus of the University of Leeds to find material for their first live LP. In February of 1970, The Who delivered and recorded a blistering set of covers alongside the band's own classics that eventually became the legendary Live at Leeds. The venue has since been declared a national landmark owing directly to the historical importance of the LP, which is often considered one of the best live rock albums ever.
Do you agree with our list? What's your favorite live album? For more adrenaline-fuelled Top 10s published daily, be sure to subscribe to WatchMojo.com.