Top 10 Notable Movies That Went Over Budget

Written by Jordan Ruimy It cost how much? Join WatchMojo.com as we count down our picks for the top 10 notable movies that went over budget. For this list, we're looking at those notable cases where a film production started out with one financial plan, but ended up surpassing it by a mile. Whether or not the movie was actually any good doesn't really matter, as long as way too much money was spent. If you want to see your ideas become WatchMojo videos, be sure to submit them through our Suggestions Tool at WatchMojo.com/Suggest
COMMUNITY
VIDEO SCRIPT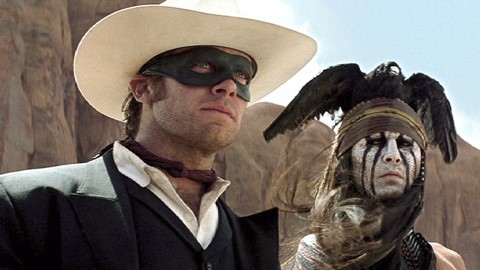 Top 10 Notable Movies That Went Over Budget
Written by Jordan Ruimy
Top 10 Notable Movies That Went Over Budget
It cost how much? Welcome to WatchMojo.com, and today we're counting down our picks for the top 10 notable movies that went over budget.
For this list, we're looking at those notable cases where a film production started out with one financial plan, but ended up surpassing it by a mile. Whether or not the movie was actually any good doesn't really matter, as long as way too much money was spent.
#10: "Alexander" (2004)
Budget: $155 million
Oliver Stone's Alexander the Great epic should have been great. It would've been, too, if it'd had anything perceptive to say about the conqueror, or any action. But shoulda-coulda-wouldas don't get you very far in filmmaking; however it got Stone far over budget. It wasn't just the fact that it only made $34-million in the U.S. But an entire day's worth of film was lost when Stone walked it through an airport x-ray machine, requiring the reshoot of two-and-a-half hours-worth of a pivotal battle. We'll leave it up to you to decide whether it was worth it.
#9: "Sahara" (2005)
Budget: $160 million
Before Matthew McConaughey decided to focus on Oscar-bait, he spent his time in rom-coms and big-budget action-comedies like this. Planned as the first of a blockbuster franchise, "Sahara" actually did well at the box-office by normal standards, debuting at number one. But $18-million in the U.S. on opening weekend didn't make a dent in the poorly reviewed film's total expenses of an estimated $281-million. And, in fact, the movie didn't even bring in half that when all was said and done. Needless to say, plans for a sequel were promptly scrapped.
#8: "John Carter" (2012)
Budget: $250 million
Don't let its glossy look and CGI fool you: this Disney movie was a bomb. Director Andrew Stanton had a glowing reputation going into the production, with films like "WALL-E" and "Finding Nemo" on his resume. The story itself is based on a popular Edgar Rice Burroughs novel. So what went wrong? Some said it was boring, others said it was an "Avatar" rip-off, but mostly, no one saw it. "John Carter" is still in the top five of the most expensive films ever made, mainly due to multiple reshoots.
#7: "Final Fantasy: The Spirits Within" (2001)
Budget: $137 million
Based on the popular role-playing video game series, this movie was the first photorealistic CGI feature. It also happens to have the honor of being the priciest movie based on a video game ever, with a star-studded cast and expensive computers graphics driving expense costs to $137-million based on an original budget of $70-million. But when it came to the visuals, the movie more than exceeded expectations. Unfortunately, movies require more than groundbreaking eye-candy; they need intelligence and a story, and according to critics, this one lacked both.
#6: "The Lone Ranger" (2013)
Budget: $225-250 million
At one point during filming of this western-action flick, production was almost permanently halted due to budgetary issues. They probably should have let it go at that point. But they didn't, and the stars even agreed to concede 20% of their salaries to keep it alive. Based on the popular radio series, the movie had potential; but with Johnny Depp, Jerry Bruckheimer and Gore Verbinski all attempting – and failing – to recreate "Pirates of the Caribbean"'s magic, that potential was not met, and instead we got a hammy and dull box-office flop.
#5: "Waterworld" (1995)
Budget: $172 million
This post-apocalyptic sci-fi epic started with a budget of $100-million, which is pricey enough. But filming in water is notoriously problematic and Kevin Costner almost died during a shoot. Before filming ended, director Kevin Reynolds left, with Costner taking over production duties himself. The result was, at the time, the most expensive movie ever made – and its budget caused huge controversy. And that's not even taking marketing and distribution costs into account: in total, about $235-million was spent on this bloated production and it only made $88-million back in the U.S.
#4: "Cutthroat Island" (1995)
Budget: $98 million
Though "John Carter" later snagged the honor away from this film, "Cutthroat Island" was at one time named by the Guinness Book of World Records as the biggest box-office flop ever – and one that bankrupted its production company. Starring Geena Davis and directed by her husband at the time Renny Harlin, the film proves that audiences weren't ready for a swashbuckling heroine, as it cost between $98-$115-million to make, and only earned $10-million at the box-office. That wouldn't have even satisfied its original budget of $60-million.
#3: "Tangled" (2010)
Budget: $260 million
This movie managed to make back its overblown budget. Based on the famous Brothers Grimm fairytale Rapunzel, its cost ballooned to $260-million over the course of a six-year production due to concept changes and rotating directors, making it not only the most expensive animated film ever, but also the second most expensive film ever in any genre. Fortunately, this Disney movie did have a happy ending, as it ended up making almost $592-million around the world and was well-received by critics. Disney execs breathed a sigh of relief.
#2: "Cleopatra" (1963)
Budget: $44 million
By comparison $44-million is smalltime when contrasted with the other budgets on our list. But this movie was released in 1963, and started with a budget of $2-million – not so reasonable now, huh? Cost overruns were largely caused by elaborate costumes, lavish sets and opulent props – all of which had to be rebuilt once production moved from London to Rome. Though the finished product was the year's highest grossing film, "Cleopatra" is still considered a box-office failure since it had no chance of making back its budget, which in today's dollars was $339-million.
Before we crunch the numbers on our top pick, here are a few honorable mentions:
- "The Adventures of Pluto Nash" (2002)
Budget: $100 million
- "Evan Almighty" (2007)
Budget: $175 million
- "Speed Racer" (2008)
Budget: $120 million
- "The Alamo" (2004)
Budget: $107 million
- "47 Ronin" (2013)
Budget: $225 million
#1: "Titanic" (1997)
Budget: $200 million
From the man who brought you the also over-budget "Avatar" comes the water-soaked epic that stole the title of most expensive film ever from "Waterworld." Though it's since been surpassed, it's still impressive to think "Titanic"'s budget doubled from $100-million to $200-million. James Cameron even forfeited his salary to ensure the film he wanted got made, and that resulted in sick cast members due to cold water, an angry crewmember spiking a dinner with PCP, and a three-hour cut the studio didn't want. But the end result was the highest-grossing film ever, so worth it.
Do you agree with our list? Did we miss any notably over budget movies? For more financially challenged Top 10s published daily, be sure to subscribe to WatchMojo.com.