Top 10 Songs About Alcohol

Script written by Aaron Cameron. Shooters, shots, draft, or on the rocks, these are the songs we think about it comes to booze. For this list, we've chosen songs based on a mix of their popularity and overall recognition with being about alcoholic beverages. WatchMojo does not necessary support the behaviors associated with these songs, so, please listen responsibly and enjoy in moderation. Welcome to WatchMojo.com, and today we'll be counting down our picks for the top 10 songs about alcohol. Special thanks to our users Muppet_Face and aldqbigsquare for submitting the idea on our Suggest Page at WatchMojo.com/suggest
COMMUNITY
VIDEO SCRIPT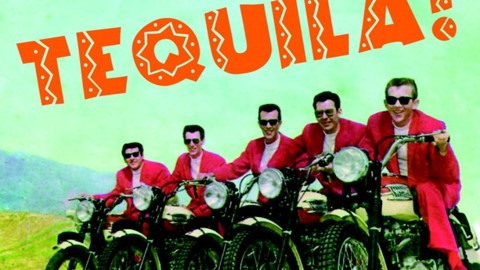 Top 10 Songs About Alcohol
Script written by Aaron Cameron.
Shooters, shots, draft, or on the rocks, these are the songs we think about it comes to booze. Welcome to WatchMojo.com, and today we'll be counting down our picks for the top 10 songs about alcohol.
For this list, we've chosen songs where the main subject is an alcoholic beverage of some sort, and have ranked them based on their popularity and overall recognition as an alcohol song. WatchMojo does not necessary support the behaviors associated with these songs, so, please listen in moderation and enjoy responsibly.
#10: "Brass Monkey" (1986)
Beastie Boys
While few can deny that this tune grooves, very few can agree on the ingredients to this campus favorite. The track's namesake label can be applied to no less than four alcoholic drinks, all of which use orange juice – or at least orange drink – as a base. In 1982, Heublein, a company that sold a premixed version of the drink, was sold to tobacco company RJ Reynolds for $1.4 billion. Though this number significantly beats out this song's parent album Licensed to Ill, which to date has sold over 9 million copies, "Brass Monkey" is still a Beastie Boys and hip-hop classic that you'll wanna "drink anytime and anyplace."
#9: "Cold Gin" (1974)
KISS
This glam rock anthem was sung by bassist Gene Simmons, who was a teetotaler – meaning he refrained from consuming intoxicating liquors – but it was written by Ace Frehley, who was not. Although never released as a single, this track off the band's debut was a concert favorite and also appears in a live version on their massive Alive! album. The tune's alcohol of choice is gin, which is flavored by juniper berries and is the basis for the Martini, the Singapore Sling, and more. But it's the spirit's effects on the male sex drive that are being praised here, as it's "the only thing that keeps us together." Sounds like it's "cold gin time again!"
#8: "40 Oz." (2004)
D12
Hailing from Detroit and featuring at least one of Marshall Mathers' personalities, this Dirty Dozen song is bent on giving props to the 40. Seemly breaking out the handles to honor the fallen, the firewater seems to make this bunch violent. So violent in fact that they'll have their wives kill you when they're done killing you, which is quite thug. Although cost effective, the 40 oz. bottle is rarely used in bartending as its heaviness and awkwardness leads to spills, wasted liquor, and lost profits.
#7: "There's a Tear in My Beer" (1989)
Hank Williams, Jr. and Hank Williams
This barn-filling ode to booze and heartaches was first written and recorded by Hank Williams in 1950, but it wasn't released. Long forgotten, the song was eventually uncovered and presented to Williams' son, Hank Williams Jr. Soon after, modern recording and filming techniques were employed to allow the son and his late father to finally share a song – and a beer – together in the music video, although a beer was probably the last thing either Hank needed… The song later earned the pair a Grammy for Best Country Vocal Collaboration and a CMA for Video of the Year.
#6: "Margaritaville" (1977)
Jimmy Buffett
This Jimmy Buffett-penned tune fared well enough on the charts, topping the Billboard Hot Adult Contemporary Tracks chart, as well as being a top twenty hit on the pop and country charts. But "Margaritaville"'s success in the business world greatly over shadows all of that. Today, the song's title has been turned into a brand that's been applied to books, a radio station, tequila, malt drinks, chicken wings, restaurants, and, yes, even flip flops. This all amounts to a reported $100 million a year in revenue, which ain't bad for a beach bum.
#5: "Gin and Juice" (1994)
Snoop Doggy Dogg
Although other fun-enhancers are available at Snoop's late-night party, it's the titular liquids of this smooth track that seem to fuel its vibe. This ode to jumped-up juniper juice topped out at #1 on the Hot Rap Singles chart and also crossed over, hitting #8 on the Hot 100. The single established Snoop's sound and character and is considered a staple of the West Coast hip-hop genre. "Gin and Juice" has also found respect elsewhere, and has been covered by Hayseed Dixie, The Gourds, and even… Paul Simon.
#4: "Tequila" (1958)
The Champs
This sax-driven ditty seems to be about the Mexican party water. We guess. If you think about it, there's not a lot to go on here… Yep. Yeeeeep. Soooo, tequila then. The instrumental rocker was recorded as a jam and was first released as a B-side. Once flipped, the 45-inch shot to the top of the pop and R&B charts. The beverage, meanwhile, is the distilled product of the blue agave plant.
#3: "Whiskey in the Jar" (1968)
The Dubliners
This traditional Irish folk song has been covered by a range of artists including Thin Lizzy, the Grateful Dead, and Metallica. James Hetfield and crew recorded the track for their Garage Inc. album and the cover netted them a Grammy for Best Hard Rock Performance. But it's the Irish folk interpretation by The Dubliners that really gained the track mainstream attention and soon became the band's signature tune. Whether you prefer whiskey by the jar or otherwise, there's no denying this song's enduring success.
#2: "Red Red Wine" (1983)
UB40
Although a few of the typical claimed benefits of drinking red wine include the prevention of heart disease and increase of the good cholesterol, this song champions its ability to make one forget. First written and recorded by Neil Diamond, "Red Red Wine" was later recorded in a reggae vein by UB40. Their cover hit number one in their native UK and several other countries but didn't top the U.S. charts until its re-release 4 years later.
Before we unveil our top pick here are a few honourable mentions.
"Roadhouse Blues" (1970)
The Doors
"Six Pack" (1981)
Black Flag
"Tequila Sunrise" (1973)
Eagles
"Beer" (1995)
Reel Big Fish
"Nightrain" (1987)
Guns N' Roses
#1: "One Bourbon, One Scotch, One Beer" (1977)
George Thorogood
Written by Rudy Toombs, this number was first recorded by Amos Milburn as "One SCOTCH, One Bourbon, One Beer" in 1953. Thirteen years later, blues legend John Lee Hooker added his signature stamp to the song and also changed the order of the title's drinks. Hooker's version has served as the template for all others, including George Thorogood's later 1977 cover. By using another Hooker tune, "House Rent Boogie," to serve as the song's opening monologue and general plot of his take, the Delaware Destroyer proved that while many may advise against mixing drinks, it doesn't mean you can't mix the blues.
Do you agree with our list? What's your favorite song about alcohol? For more boozy Top 10s published daily, be sure to subscribe to WatchMojo.com.