Top 10 Songs About Drugs

Script written by Jordan Ruimy. It isn't 4/20 or 1967 but let's pretend it is… For this list, we've chosen songs based on their quality and how the story behind them relates to drugs. Welcome to WatchMojo.com, and today we're counting down our picks for the top 10 songs about drugs. Special thanks to our users extremespyderbyte, The Starkiller, Ridinspinaz04, Amin Tlili and RushReverie for submitting the idea on our Suggest Page at WatchMojo.com/suggest
COMMUNITY
VIDEO SCRIPT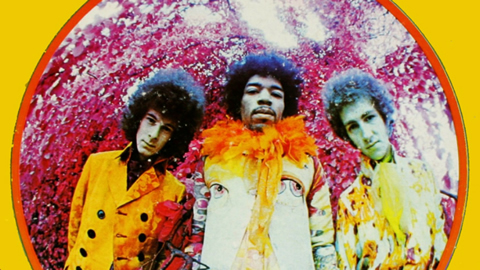 Top 10 Songs About Drugs
Script written by Jordan Ruimy.
It isn't 4/20 or 1967 but let's pretend it is… Welcome to WatchMojo.com, and today we're counting down our picks for the top 10 songs about drugs.
For this list, we've chosen songs based on their quality and how the story behind them relates to drugs.
#10: "Smoke Two Joints" (1992)
Sublime
Originally written and performed by The Toyes, this is a simple ode to smoking not one but two joints of weed back-to-back. Sublime made it their own in the early '90s with a ska punk spin and multiple samples. However, they still kept a laidback, reggae-like atmosphere to the cover, which fit perfectly with the track's lyrical looseness.
#9: "Mr. Brownstone" (1987)
Guns N' Roses
Appearing on their monster Appetite For Destruction album, this hard rock and heavy metal number was inspired by Slash's and Izzy Stradlin's heroin habits. Using the slang name for the drug, the Guns N' Roses members wrote the lyrics to describe what their lives were like at the time. Though it wasn't released as a single outside the UK, "Mr. Brownstone" quickly found a home into the band's live performances.
#8: "The Pusher" (1968)
Steppenwolf
The 1969 film ode to the free spirit known as "Easy Rider" helped popularize this tune after it was used in its intro. Written by Hoyt Axton, Steppenwolf's version gave the track a blues, hard and acid rock twist. Meanwhile, the lyrics distinguish between the marijuana dealer who will sell you "sweet dreams" and the heroin pusher who doesn't care "if you live or die". The song has since lived strong in pop culture and has been referenced onscreen on multiple occasions.
#7: "Hits from the Bong" (1993)
Cypress Hill
Appearing on their chart-topping Black Sunday record, this rap number features actual sound bites of a bong being used and a catchy melody that's too good to ignore. Produced by DJ Muggs, "Hits from the Bong" featured samples by Dusty Springfield, Lee Dorsey and Junior Mase and has appeared in several films. Cypress Hill later demonstrated their unadorned love for Mary Jane again when they named their 2005 compilation Greatest Hits from the Bong.
#6: "Comfortably Numb" (1979)
Pink Floyd
Found on their milestone 1979 album The Wall, this trippy blast of mellow prog rock was co-written by Roger Waters and David Gilmour. While it's gone down in music history for its guitar solos, "Comfortably Numb" makes our list for its part in telling the story of the album's protagonist Pink. More specifically, the lyrics describe the high that comes after taking drugs and Pink's childhood memories.
#5: "Lucy in the Sky with Diamonds" (1967)
The Beatles
With a title inspired by a drawing made by John Lennon's son, this psychedelic rock number is one of the highlights from The Beatles' Sgt. Pepper's Lonely Hearts Club Band. Though critics praised its dreamy vibe and elaborate musical arrangements, the song also triggered plenty of drug-fueled controversy due to the fact that the first letters of each of the title nouns spells LSD. Though John Lennon denied the connection for decades, Paul McCartney finally confirmed that the song was indeed about the famous psychedelic drug in an interview in 2004.
#4: "Cocaine" (1977)
Eric Clapton
Originally written and performed by country blues singer JJ Cale in 1976, "Cocaine" appeared on Eric Clapton's fifth studio effort the next year. When it was officially released as a live single in 1980, it quickly became a top 40 hit. However, Slowhand refrained from making it a staple at his shows in fear that the lyrics would be misinterpreted. Though it might seem like an endorsement of the potent drug, Clapton has stated that it's actually an anti-cocaine song, and he slightly modifies the words if he does perform it live.
#3: "Purple Haze" (1967)
Jimi Hendrix
Psychedelic rock reached its peak in 1967 and this Jimi Hendrix-penned number is a perfect example of the style's blending of music and drugs. With lyrics inspired by a dream, "Purple Haze" offers a brand of intoxicating moodiness that goes hand-in-hand with Jimi's time capsule-worthy soloing that forever changed guitar playing from that point on. Though Hendrix maintained it was actually a love song, there's no denying the title phrase is also associated with acid.
#2: "Heroin" (1967)
The Velvet Underground
At number two, we've got another song from 1967, this time written by Lou Reed. Describing heroin addiction without actually denouncing it, the experimental rock track made waves for its ambiguous message. Over the years, Reed denied its status as a pro-drug song and only allowed for sparse live performances after he encountered fans that admitted to shooting up. Regardless, "Heroin" has been praised for its musical simplicity, most notably its two-chord progression.
Before we light up our top pick, here are a few honorable mentions.
- "Sweet Leaf" (1971) Black Sabbath
- "Pusherman" (1972) Curtis Mayfield
- "Drug Ballad" (2000) Eminem feat. Dina Rae
- "Morning Glory" (1995) Oasis
- "Semi-Charmed Life" (1997) Third Eye Blind
#1: "White Rabbit" (1967)
Jefferson Airplane
Written by lead singer Grace Slick, this psychedelic rock song earned Jefferson Airplane their second top 10 smash. With imagery borrowed from the Lewis Caroll novels "Alive In Wonderland" and "Through The Looking Glass," "White Rabbit" featured veiled drug references that helped cement the band's place in music history. Mysterious, moody and hypnotizing, it's one wild two-and-a-half minute trip, and that's why it lands here.
Do you agree with our list? What's your favorite song about drugs? For more entertaining Top 10s published daily, be sure to subscribe to WatchMojo.com.